The best transport system for a kayak is one that you will be able to lift your kayak on (by yourself or with help) and the one that will transport your kayak safely. If those two conditions can't be achieved, then the rack that you are considering will not be the one that is best for you.

Types Of Transport Systems

Foam Saddles:
Pros: Foam saddles are inexpensive, easy to install, can be used in multiple ways, can fit almost situations and are not permanent.
Cons: Foam saddles should only be used for short trips and easy driving conditions.

Permanent Car Roof Rack Systems:
There are many types of roof rack systems available: saddles, J cradles, rollers, stacker plus many more. Each particular rack system has advantages and disadvantages associated with each type. The most important element is how high do you have to lift on/off the kayak to use each type of roof rack and how many kayaks are going to be carried at one time on your car? Ask the salesperson for a demonstration (if available). VERY IMPORTANT: Based on the type of car, the length of the rack bar and the width of the car, certain roof rack systems will not fit your car because of where/how the rack needs to be attached on your car. The left and right side of the rack systems might have to straddle the permanent car rack system that came with your car and the distance between the left and right side might have enough room. Make sure the rack system will transport the kayaks safely. Be sure you can return the rack system if you find out that this will occur.

Length Of The Rack Bar:
All the roof rack systems attach to the two roof bars that go across the top of the car. Once you've made a decision on which manufacturer's system to purchase, all mounts have to be purchased from that manufacturer (kayak, bikes, skis, etc.). Make sure the bar is the correct length size to accommodate your needs. You might have to purchase an oversized bar due to the size of your car.

Rack Foot:
The rack foot is the rack piece that attaches to the end of each bar and also attaches to the car (screw, clamp or with other methods). You will need 4 rack foots. There are specific foots that fit each car. If you sell your car and purchase a new car, you probably will have to purchase 4 new rack foots, too. Sometimes you only have to purchase a new locking system that will fit into the foot instead of having to purchase all new 4 rack foots. Ask the salesperson about the flexibility of the rack that you are considering purchasing.

Tie-Down Straps:
The easiest straps to use are nylon straps that have a self-locking buckle. They provide a strong grip on the kayak and are easy to cinch down into place. Make sure you do not tighten the buckle too tight as you might crack a glass hull kayak. Also make sure that the straps do not go over any less protected areas of the kayak.

Incorrect kayak transport methods might damage your kayak so be extremely careful when loading and unloading your kayak from the car.
Outdoor Eyes Photography & Outdoor Adventure Blog
Gorgeous Kingfisher At Goose Pond At The Mass Audubon Wellfleet Bay Wildlife Sanctuary On Cape Cod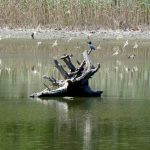 It was a gorgeous day at the Mass Audubon Wellfleet Bay Wildlife Sanctuary on Cape Cod. We were ready for a nice walk and maybe a few bird photographs. We were treated to an array of many different wildlife photographs. We couldn't believe what we were seeing. This is one of our favorite's! The mighty … Continue reading Gorgeous Kingfisher At Goose Pond At The Mass Audubon Wellfleet Bay Wildlife Sanctuary On Cape Cod →

Beautiful Fuschia Saltspray Rose Wildflower On Cape Cod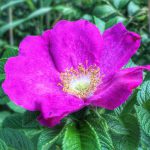 The Wild Saltspray Rose is one of my favorite wildflowers. It reminds that it is summer and a 'somewhat" carefree time of the year. We had a lot of Wild Roses on the beach where I grew up in Connecticut too. After the Wild Rose blooms, the flower will turn into a huge reddish-orange berry known … Continue reading Beautiful Fuschia Saltspray Rose Wildflower On Cape Cod →

No Parking On Bridge Sign In Eastham On Cape Cod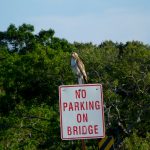 I have seen this Red-tailed Hawk sitting on the No Parking on Bridge Sign in Eastham on Cape Cod many times. He must see a lot of little critters that would be wonderful prey from this perch. I see him there so much that sometimes I even forget to look for him there. It is someone … Continue reading No Parking On Bridge Sign In Eastham On Cape Cod →

Fort Hill Trail In Eastham On The National Seashore On Cape Cod Was Spectacular!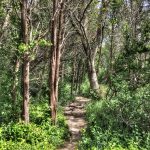 It was a spectacular day for a hike at Fort Hill in Eastham on Cape Cod. I loved this photograph of the trees along the trail. There are so many places to walk or hike at Fort Hill, which is a part of the National Seashore. Pretty, don't you think?

Deep Blue Creeping Bellflower At Fort Hill In Eastham On Cape Cod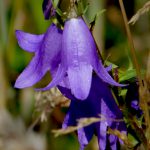 When I saw this pretty blue Creeping Bellflower at Fort Hill on Cape Cod, it reminded me of a Parry's Harebell wildflower out in Colorado. They look so similar, although this one is a bit larger. The Creeping Bellflower has 5-petaled  1 to 1 1/2″ bell-shaped flowers that hang on one side of a tall stiff stalk. … Continue reading Deep Blue Creeping Bellflower At Fort Hill In Eastham On Cape Cod →